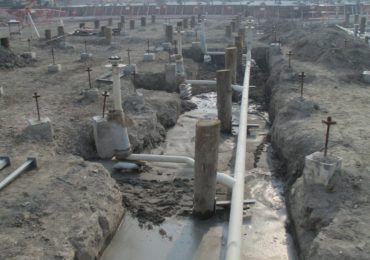 Laura Duncan, President and Owner of Gilsulate International, Incorporated.
Often described as a "straight shooter" this 5'1 gal was born and raised in the Midwest and is passionate about helping folks with her patented controlled density insulation product Gilsulate 500XR. Raised on the foundation and principals of a fair and hard days work, Laura is proud and excited to assist old and new clients. She takes genuine pride in helping to solve her client's challenges and assisting them with their goals of sustaining a comfortable environment… because her business is making sure her client's business succeeds.
Gilsulate® was the first commercially successful granular pour-in-place insulation developed and used for underground piping applications. The development of Gilsulate® for the purpose as an underground pipe insulation and corrosion protection system began in 1943. In the 70's Laura's family was involved in aiding the product development and patented engineered formulation of the Gilsulate500XR® product. She and her family have been manufacturing of the product for almost 4 decades. Laura incorporated Gilsulate International in 2002 and purchased the assets, patent, trade name and technologies from American Thermal Products. Gilsulate International, Inc. is a woman-owned and operated business (WBE) and is headquartered in Santa Clarita, CA; and the manufacturer and proprietor of Gilsulate500XR®.
Laura has been living in the state of California since the 70's; she enjoys all types of sports, games and California's great weather. She is excited to have just celebrated her 22th year wedding anniversary and is the mother of 3 wonderful children. Laura has an "open door policy" so let her know how she or her team can help you!